Quick and easy beef mince curry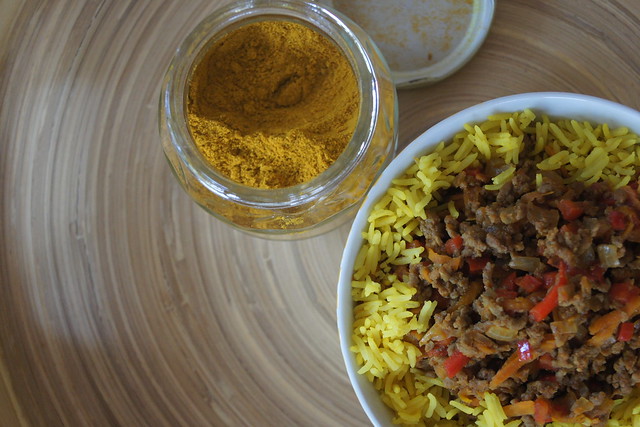 2 tbsp coconut oil
1 onion
2 garlic cloves
1 tbsp homemade curry powder (this is mild, add more if you like a little more spice)
1kg beef mince
400g can diced tomatoes
2 large carrots
1 large red capsicum
Salt and pepper to taste
Rice to serve
1 tsp turmeric
Place rice in rice cooker, add the turmeric and cook.
Grate carrot, finely chop onion and capsicum.
Add coconut oil to a large frying pan and heat on medium high. Add onion and cook onion until transparent.
Crush garlic into the pan and add curry powder, cook for a minute or two until fragrant.
Add mince to the pan and cook, breaking it up as it cooks.
Once cooked add carrot, capsicum, tomatoes and salt. Cook for about 5 minutes or until the liquid has evaporated.
Serve on a bed of rice.
Recipe by
Planning With Kids
at https://planningwithkids.com/2014/12/22/quick-easy-beef-mince-curry/