Quick and easy oven baked chicken breast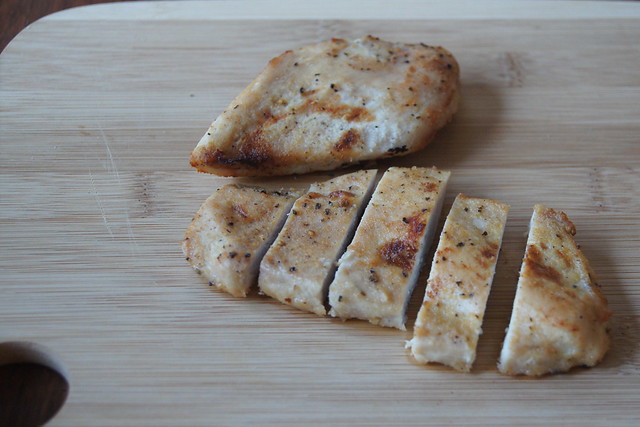 4 chicken breasts
2 tbsp melted butter
3 tsp garlic powder
1 tsp black pepper
3 tsp Pink Himalayan Salt
Preheat oven to 230 degrees Celsius.
I prefer to slice the chicken breasts in half width ways, before adding the rub, but this is optional.
Line a large tray or two smaller trays with baking paper. Place chicken pieces onto the tray/s.
Using a pastry brush, coat the chicken breast pieces with the melted butter.
Combine together the garlic powder, pepper and salt, then sprinkle onto the chicken.
Place trays in the oven and bake for 10 minutes.
Turn over chicken pieces and bake again for another 10 minutes. If you have kept the chicken breasts in their full size, you may need to cook them for longer.
You can use a thermometer to check if the chicken is cooked. Pieces of chicken are thoroughly cooked when they reach an internal temperature of 74°C.
Remove from oven when they are cooked and then cover with a baking dish for 5-10 minutes.
Transfer chicken to a cutting board and then cut against the grain to serve.
Recipe by
Planning With Kids
at https://planningwithkids.com/2019/01/17/quick-and-easy-oven-baked-chicken-breast/